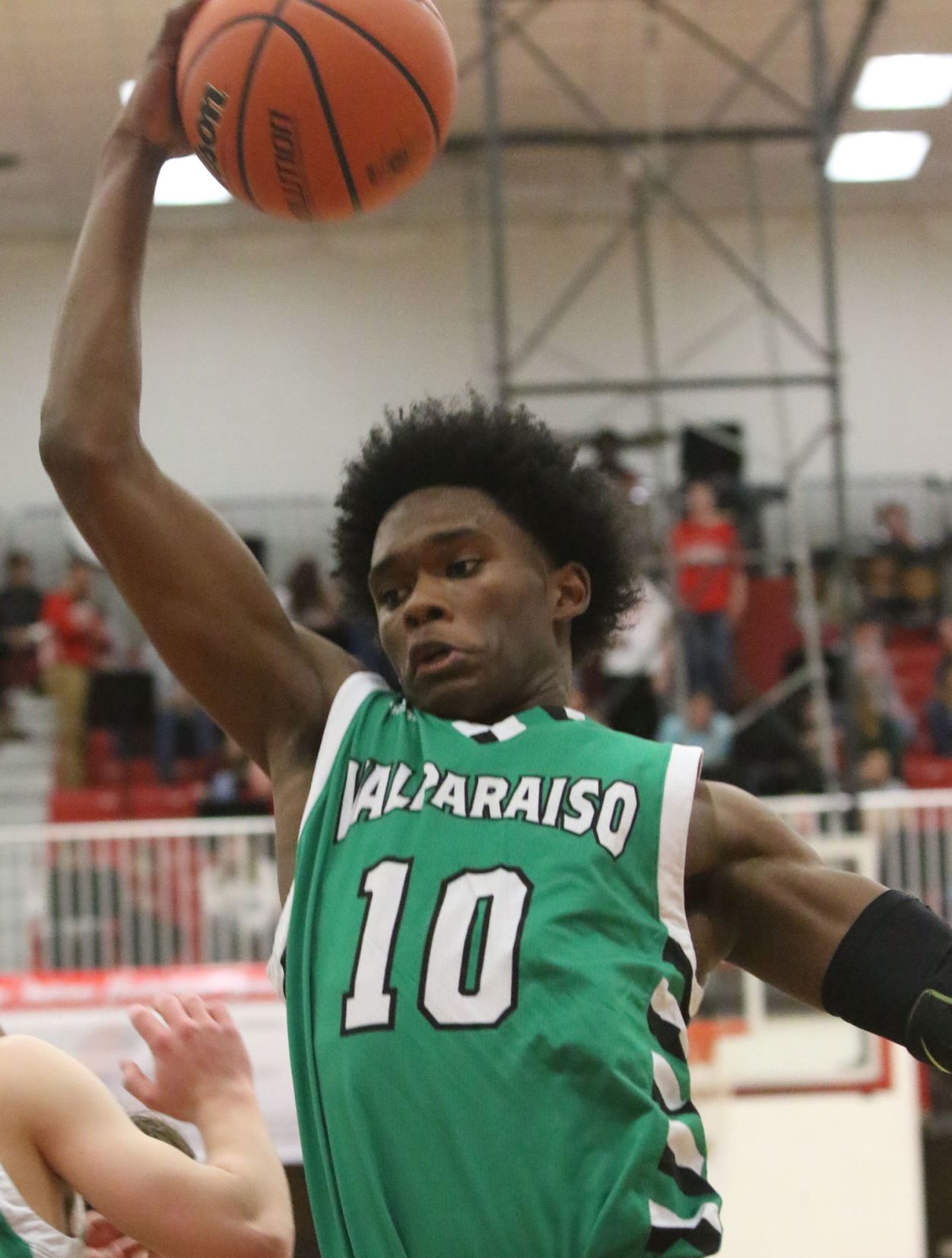 Purdue picked up a big commit when they got the commitment of 2019 4-star shooting guard Brandon Newman. Newman is the 5th ranked prospect in Indiana, 20th ranked shooting guard, and 126th ranked prospect in 2019 class by 247 sports. He plays for Valparaiso high school in Valparaiso, Indiana; he is a 6-4 175 tough and physical guard that can shoot it from long range. I talked with him about his commitment to Purdue.
LJ: What made you commit to the Boilermakers?
Brandon:  Purdue checked off all the boxes, in so many words. The things that were the most important to my family and I such as, opportunity to play and impact as a freshman, stability with Coach Painter, style of high play, close to home so that not only my parents can come see me play but also the Valparaiso community as well.
LJ: How long was Purdue recruiting you?
Brandon: Purdue had been me recruiting since junior year.
LJ: Are there any other recruits you are trying to get to commit to Purdue?
Brandon: I've only been in talks with Malik Hall, as far as recruiting other recruits.
LJ: What did you average this past season?
Brandon: 25.0 PPG
LJ: What will you be showing this upcoming season that has improved about your game?
Brandon: This upcoming season, I think my decision making, having the ability to elevate the level of play of my teammates, and also being a better leader will be the areas that will show improvement.
LJ: What is the main part of your game that makes you stand out?
Brandon: My ability to make shots and defend.
LJ: You had a successful EYBL run. What did you average?
Brandon: 18 PPG.
LJ: Coming up in Valparaiso, Indiana how has it been?
Brandon: Living in Valparaiso since the 3rd grade has been great. I think living here, has put me in a really good situation to be able to create and develop relationships with good people.
LJ: What current 2019 Purdue basketball commits have you grown a relationship with?
Brandon: Isaiah Thompson and Mason Gillis.
LJ: Purdue was 27-8, the number one team in the Big Ten. Any players currently on the team that you have grown a relationship with?
Brandon:  Yes, Eric Hunter and Trevion Williams.