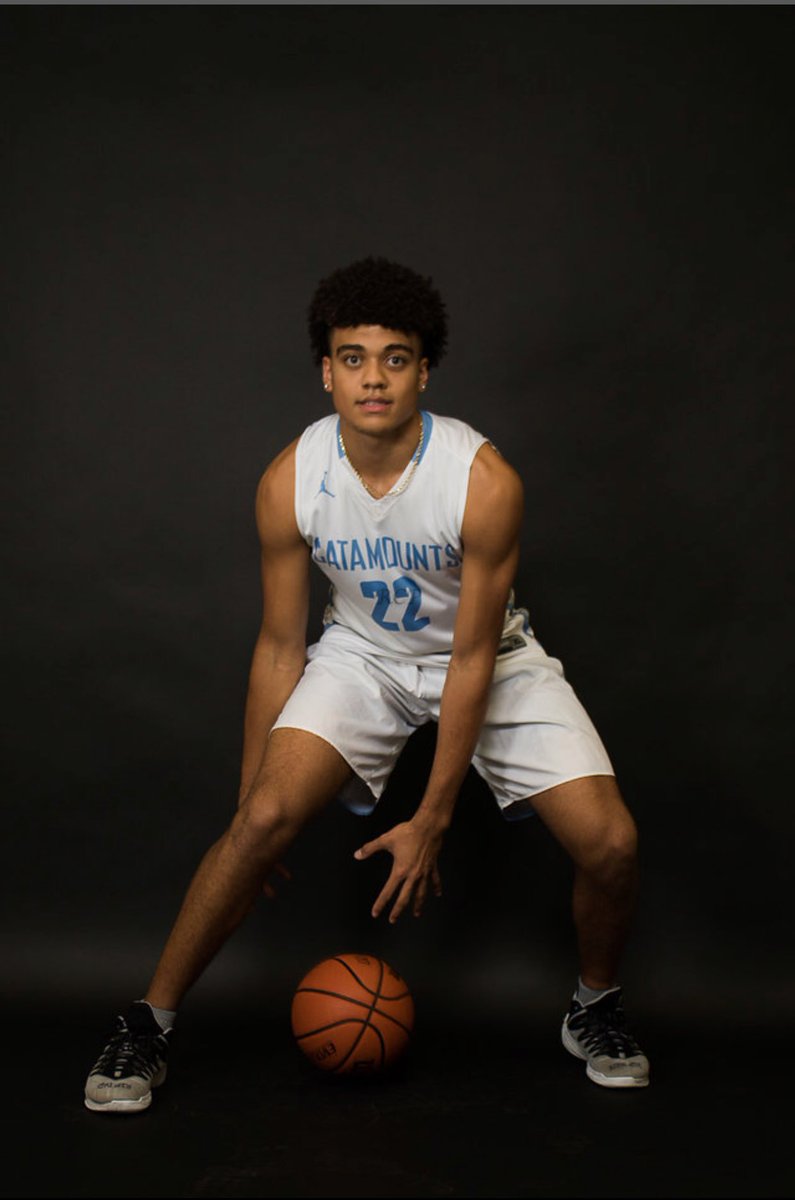 Justin Mckoy is a top prospect small forward in the 2019 class who plays for Panther Creek high school in Cary, North Carolina. Mckoy averaged  will add a physical scoring wing at 6'8 225 That can also impact the game on the defensive side of the floor. Penn state's 2019 basketball class is now ranked 34th in the nation and 6th in the Big Ten by 247, Mckoy joins 3-star commits Abdou Tsimbila and Patrick Kelly. He spoke with Stock Risers about his commitment to the Nittany Lions.

LJ: What made you commit to Penn state? What stood out about Penn state the most?
Justin: I committed to Penn State because my family, coach, and I knew it would be the best opportunity for me. The coaching staff developed a great relationship with me and that was one of the most important things. Other thing like the style of play, Penn State education, and their Alumni program were all things that stood out to me as well. I think Penn State sets me up not only for a successful basketball career but also a successful future outside of basketball due to the education and networking they do.
LJ: What coach was recruiting you from Penn state?
Justin: I heard from Coach Urgo and Coach Ferry they were the two I saw the most during summer. I remember seeing them at every game in July but I heard from Coach Chambers almost just as much. They really made me the top priority in the 2019 class which is very important.
LJ: What were your averages this past high school season?
Justin: My junior season I averaged 21.5 points per game and 9 rebounds per game. I faced a lot of double and triple teams' game after game but my teammates at Panther Creek were very helpful and were able to knock down shots and make plays when I would draw that kind of attention.
LJ: Have you had a chance to meet 2019 Penn state commits Abdou Tsimbila and Patrick Kelly?
Justin: I have not had a chance to meet Abdou but I met and played alongside Patrick. We were teammates on our Team Loaded NC Adidas Gauntlet team. It was a lot of fun and we ended up being roommates at the tournaments a lot.
LJ: What does the staff like about your talent? How do they see you helping this team?
Justin: The staff loves how hard I play and always mention I play with a "chip on my shoulder" or "with grit". They love my versatility and mention my ability to not only play multiple positions on offense but also my ability to guard multiple positions on defense. Basketball is becoming a position less sport where guys who can play multiple positions are becoming very valuable.
LJ: What were other schools who were recruiting you hard?
Justin: Clemson, UVA, St. Louis, George Mason, and ECU are a few handful that were recruiting me very hard.
LJ: What do you like about the style of play at Penn state? How does your skill set fit Penn state?
Justin: The 4 out 1 in style offense where there's four guys on the perimeter constantly moving is very important. Being able to play on the wing with all that space and be able to get open isolation spots on perimeter, low block, or mid-range area is what I like to do in the games the most. Penn State allows me to be a complete player and to get open looks where I'm very comfortable.
LJ: What are some of the things that have improved about your game that Penn state will see in you this high school season?
Justin: My defense is always getting better. I personally believe that's something you can't max out, it can always get better. My shot is always improving and just being more and more athletic as I get older and keep developing.
LJ: Are there any current Penn state players you like that are on the current team?
Justin: I like them all but I really built a relationship with Lamar Stevens and Rasir Bolton. Lamar is a similar position to me and so I look at what he does to see how I could similarly fit in. Rasir played for Team Loaded, the same team I played for this summer, and so I reached out to him.
LJ: What has to improve to make you an ever better player and take you to that next level?
Justin: I think a little bit of everything. I want to go to Penn State and dominate immediately. Working on quickness, speed, shot, defense, athleticism, and being a better student of the game are all key things needed that I want to have at the next level.