2019 high 3-star prospect TJ Bickerstaff is 6'7 190 and one of the best all-around players in the country. He plays for Sandy Creek high school in Tyrone, Georgia. He is a top target of Georgetown, he is the 15th ranked prospect in Georgia, 24th ranked small forward, and 222nd ranked prospect in the 2019 class. I had a 1 on 1 with him about Georgetown and where they stand in his recruitment and what he brings to a program.
LJ: You have an amazing all-around game. What have you done to evolve your game to this level?
TJ: I work on my game every day in the gym. The more time and effort I spend the better I will get.
LJ: What were your averages last season for Sandy Creek?
TJ: 16 points 9 rebounds 3 assist.
LJ: You are the top target for Georgetown according to 247. Are they one of your top schools?
TJ: Yes they are one of my top schools.
LJ: What coach is recruiting you from Georgetown? What have they said to you?
TJ: Coach George, how much he really likes my game and how much I can help them in their program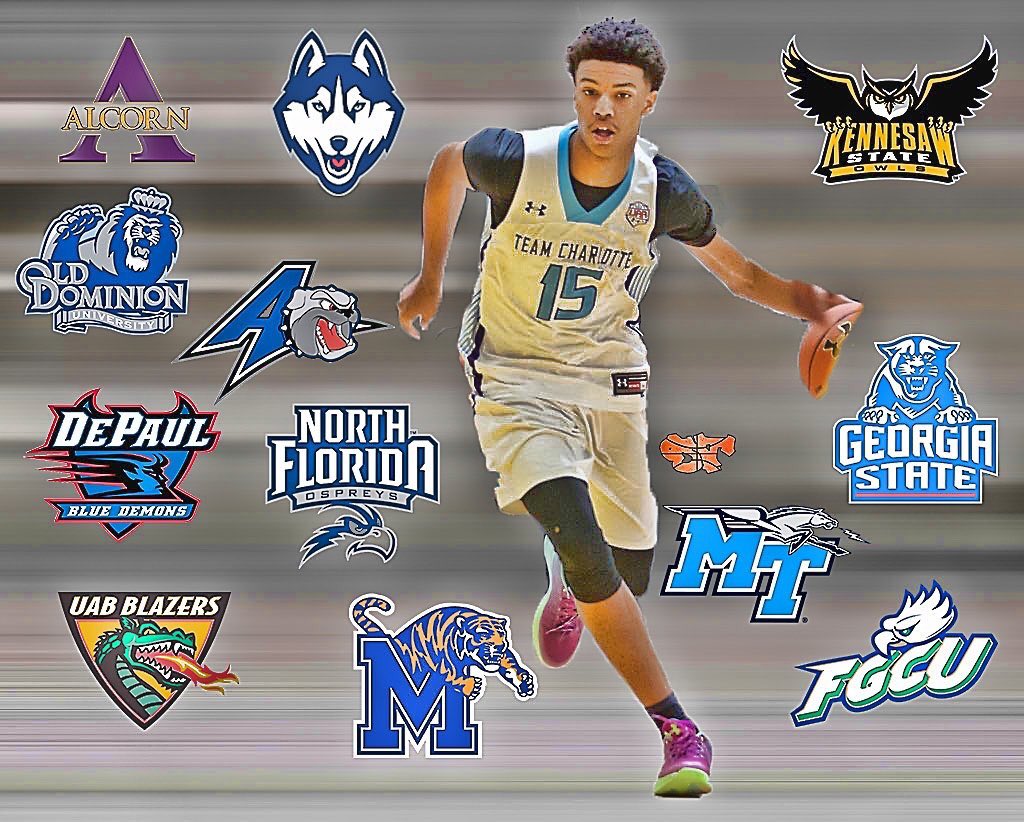 LJ: Have you talked to the legend himself Patrick Ewing? What has he said to you?
TJ: Yes I have, he offered me the scholarship.
LJ: What was your best game in AAU? What were your stats?
TJ: I don't have any stats of my best game but it was at Bob Gibbons.
LJ: You have a feel for the game when you play? When coaches see you what type of player do they see on the court?
TJ: A versatile player with IQ who can defend.
LJ: Do you plan to visit Georgetown? When?
TJ: I haven't planned a visit yet.
LJ: What schools are making you a priority?
TJ: UNC charlotte is really making me a priority.
LJ: What schools stand out the most right now?
TJ: I'm still evaluating right now.
LJ: When do you plan to commit?
TJ: I don't know yet.